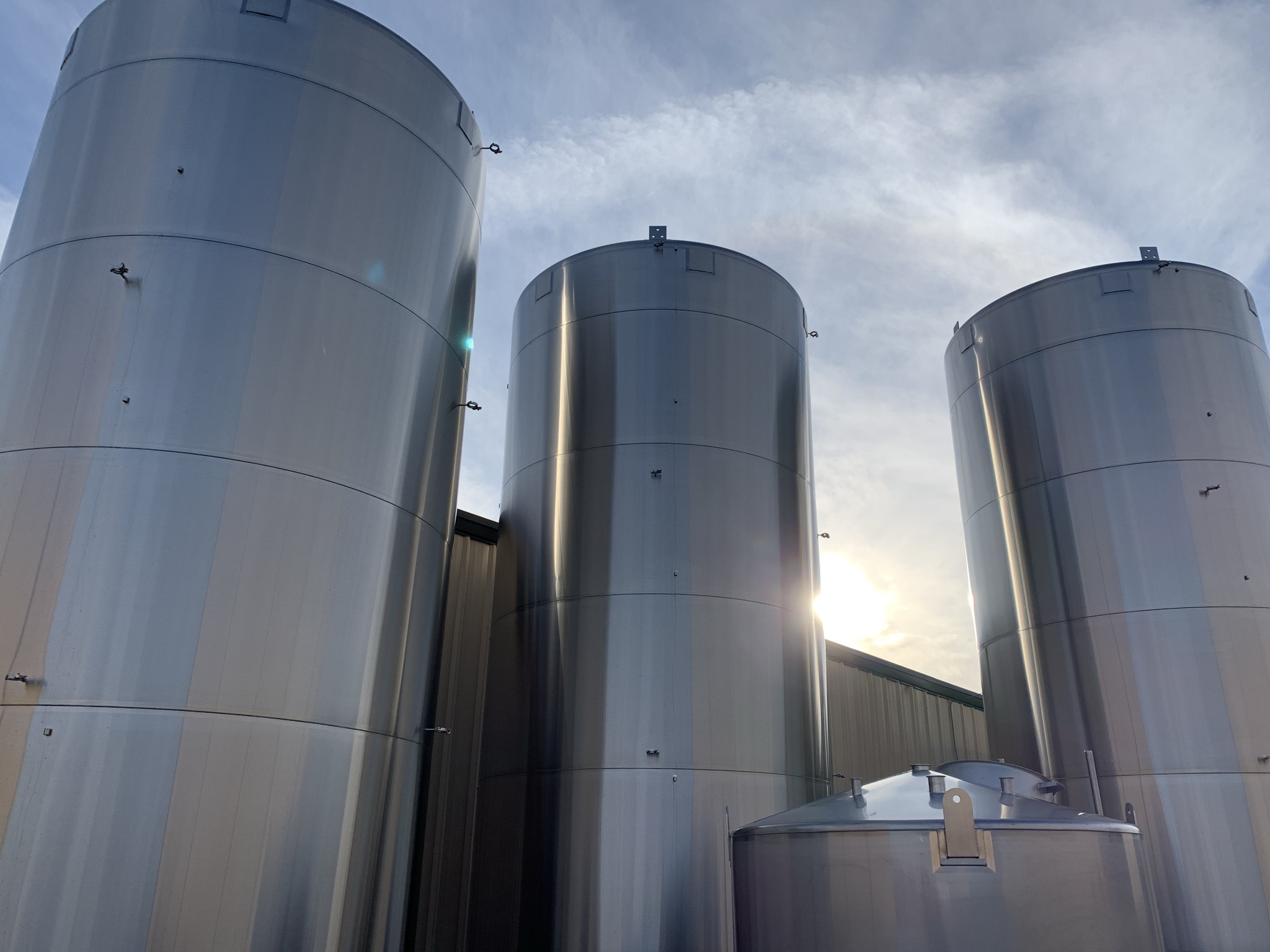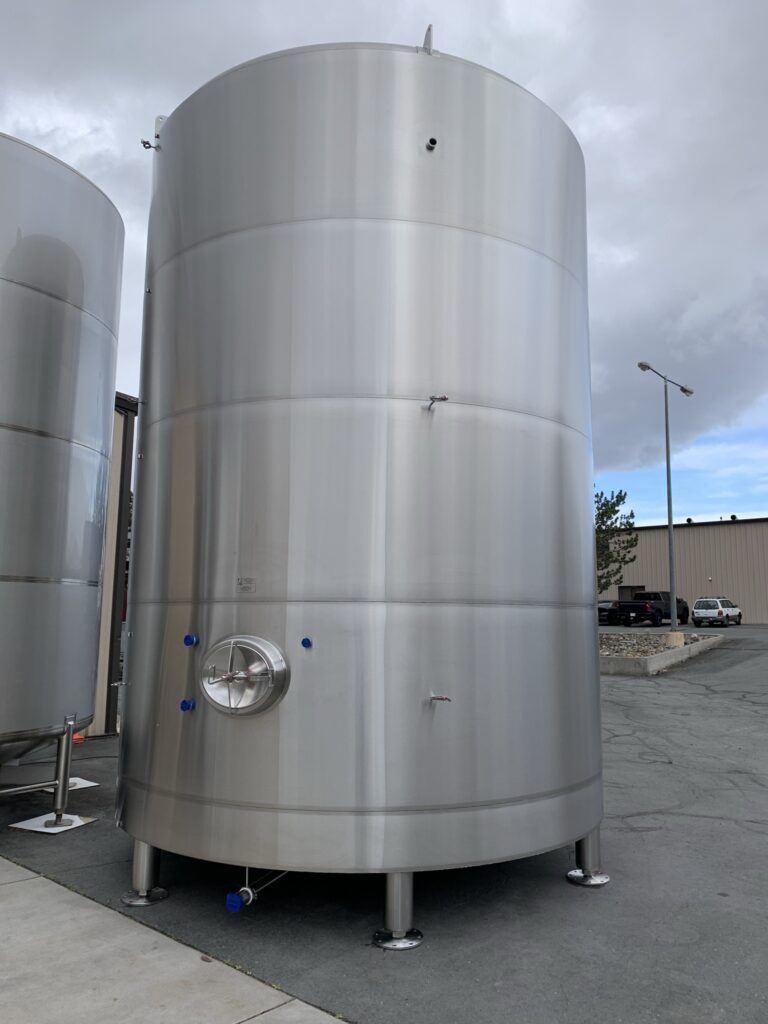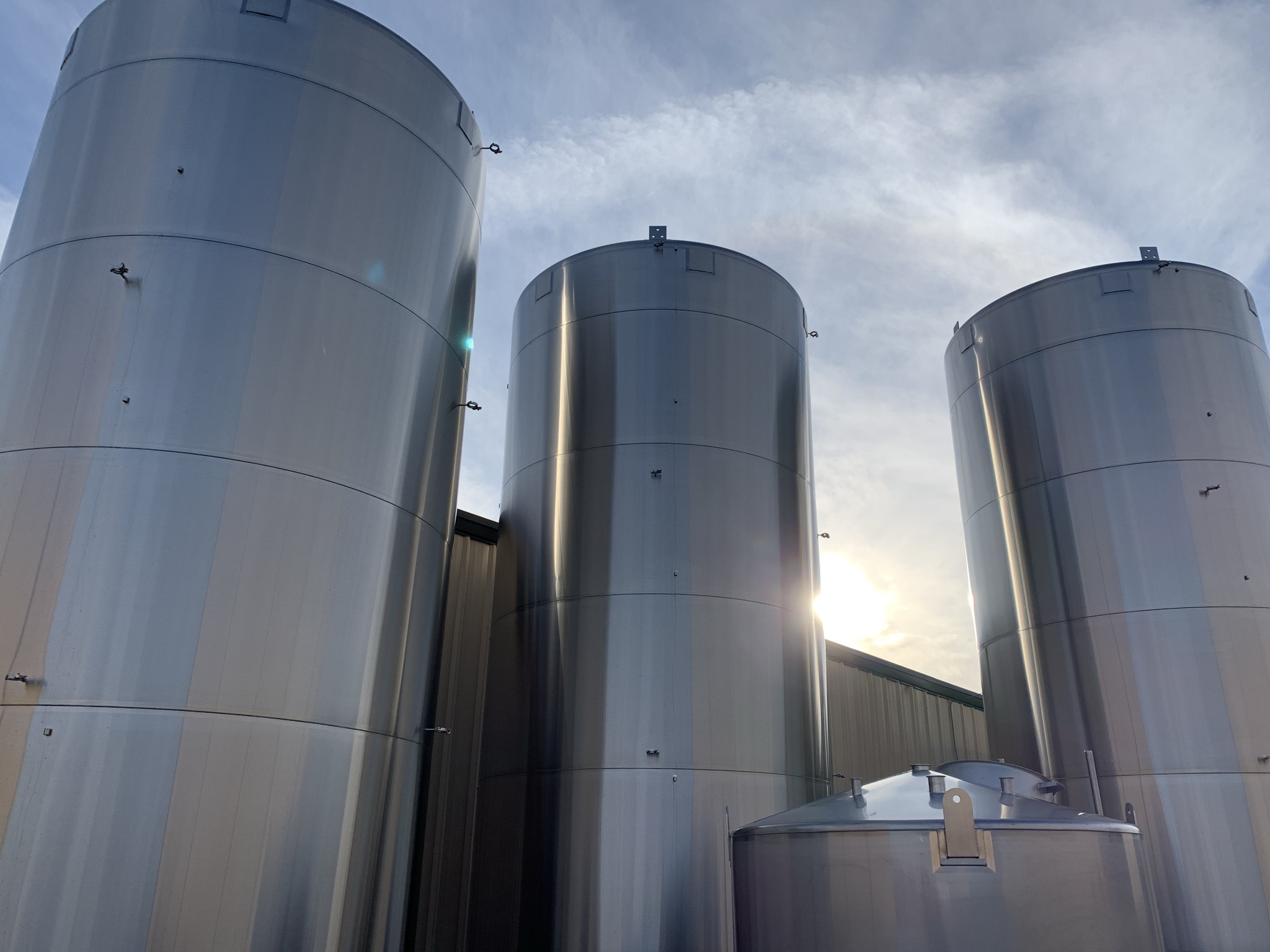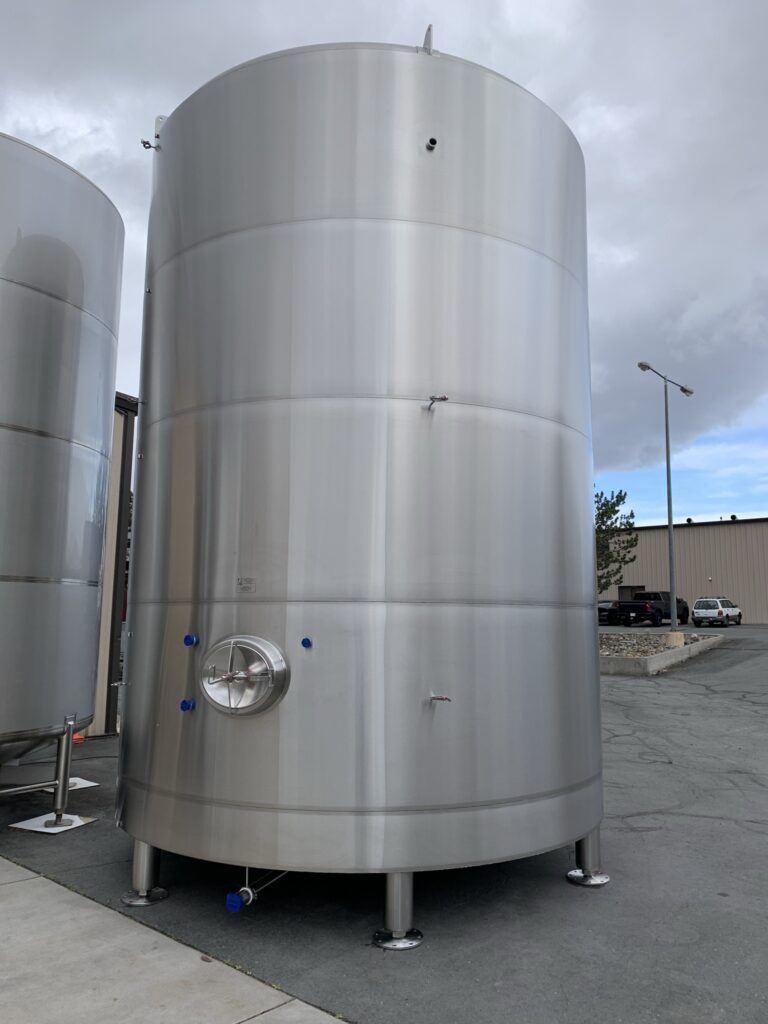 A largely overlooked vessel in the cellar, a brite tank can serve multiple purposes as your brewery grows and diversifies. Unitanks are wonderful up to a certain size but the luxury of a well designed and constructed brite tank can lend flexibility for bottling and packaging lines, carbonation and secondary fermentation processes, hot and cold liquor tank back-up, as well as clarification and additive applications.
Ground and polished sanitary 304 domestic stainless-steel, shadowless full washdown ready manways and flared fittings, 32Ra internal product contact surfaces, and stunning polished 180 grit exterior #4 cladding and integrated leg packages. Perlick™ sample valves, Tassalini™ PRVs and butterfly valves, ReoTemp™ pressure gauges and RTDs, all rounded out with high quality Italian Zorzini™ manways and full-dress clamp and gasket kits.
And did we mention those are included standard with every cellar tank?
Like our fermentation tanks, Silver State Stainless brite tanks are custom designed and fabricated to suit your space and production volume needs. Space and environment specific insulation packages, unconventional tank profiles, and level of product management are all aspects of your tank purchase that are addressed in-house. With partitioned sidewall cooling jackets and lower dome jacketing, our brite tanks can be set up to operate at low run levels for bottling and packaging while still retaining their cooling efficiency.
View Our Other Brewery Tanks