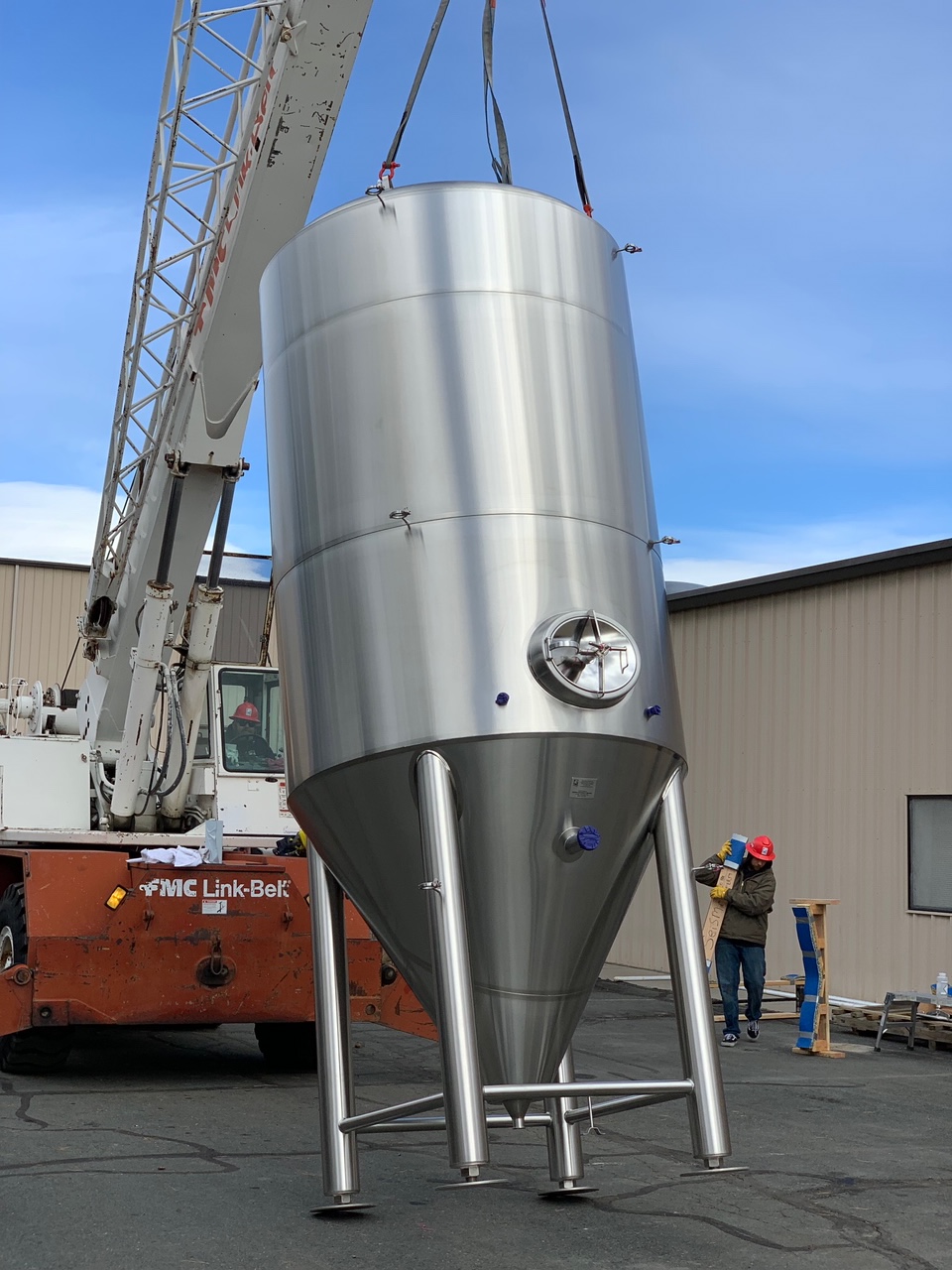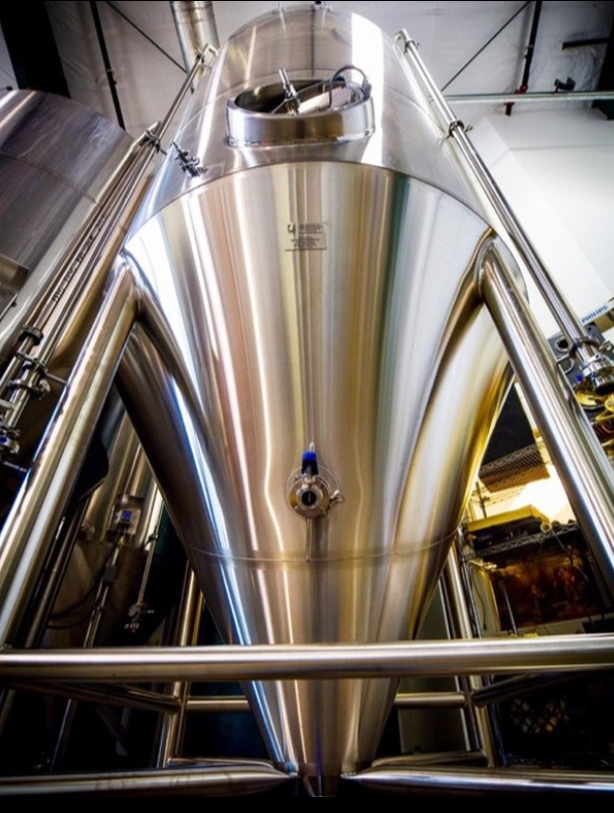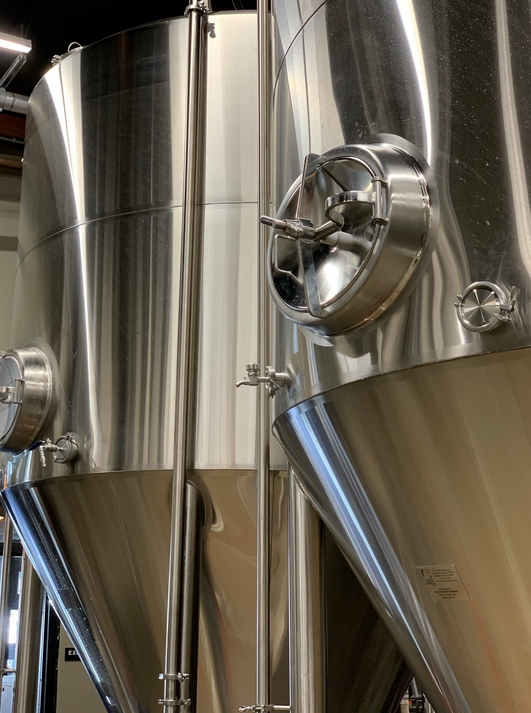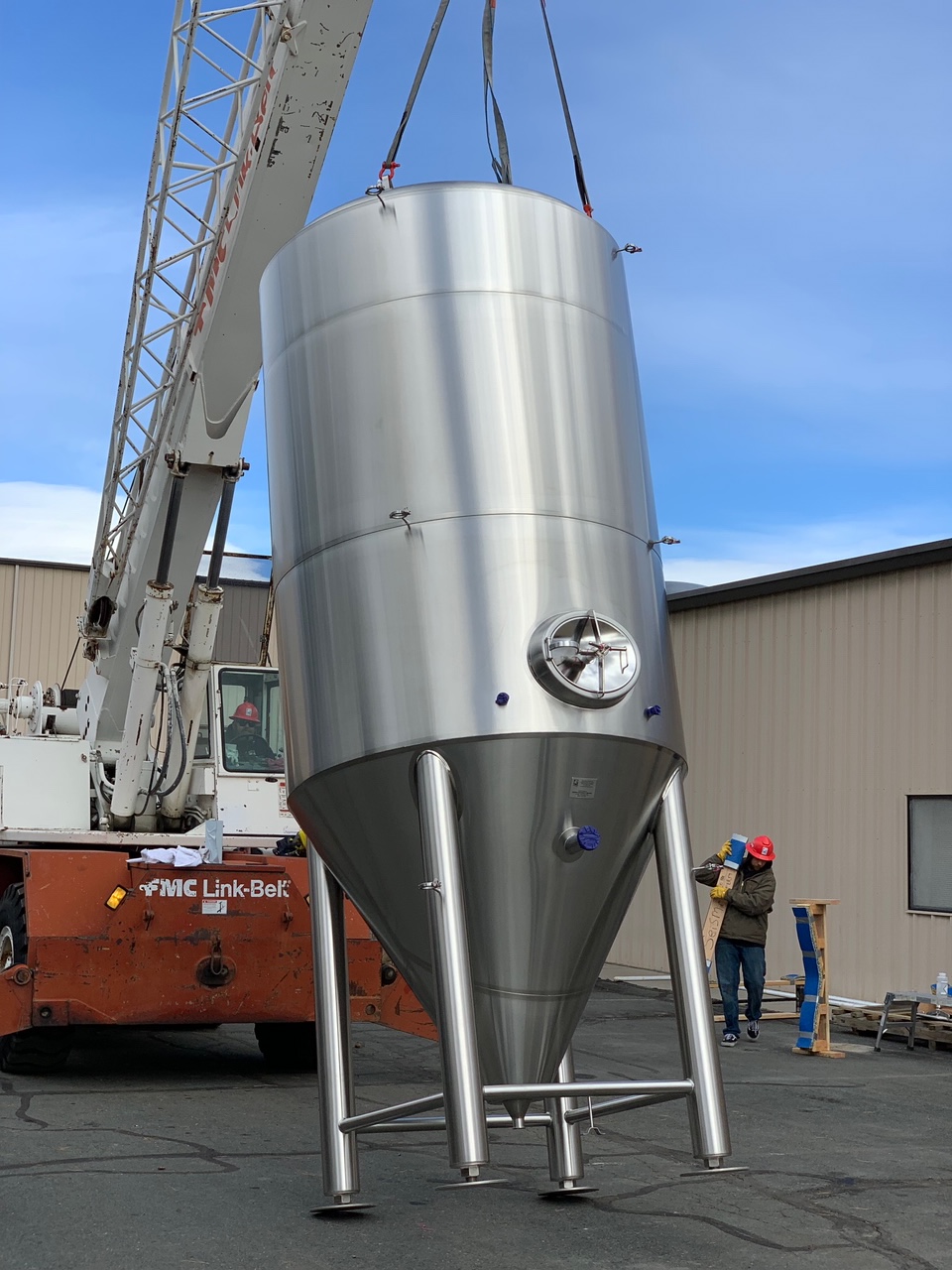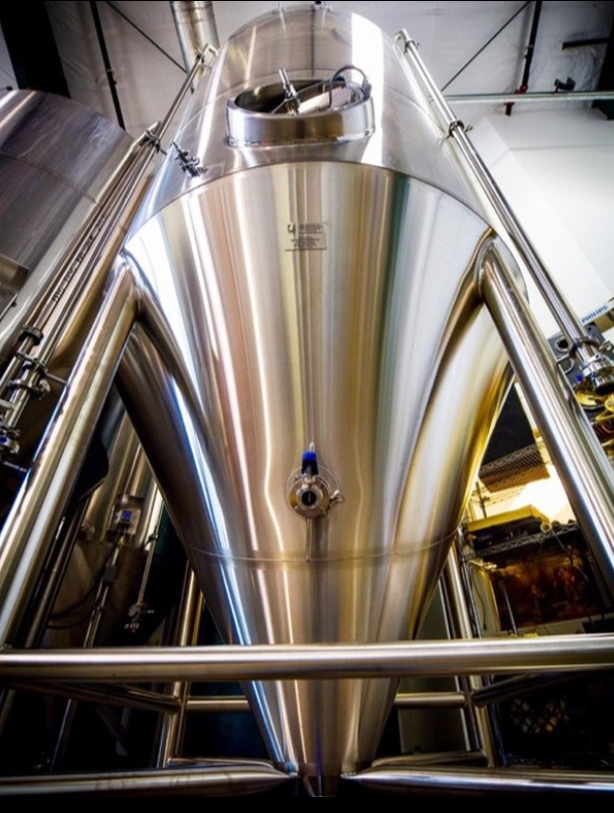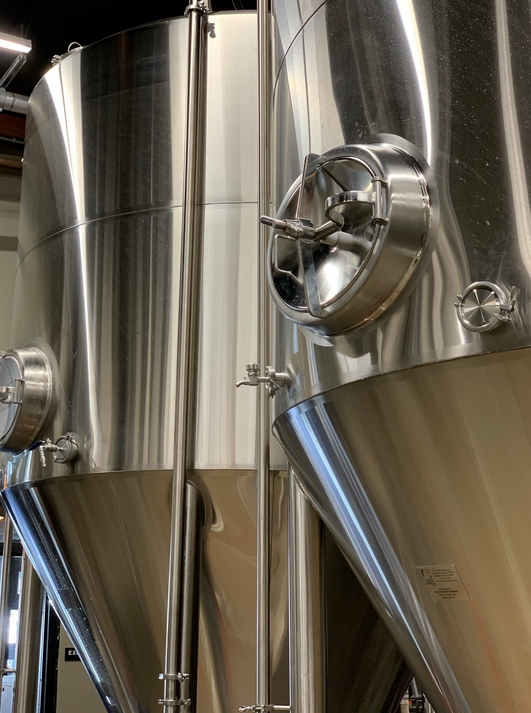 Brewery Fermentation Tanks
To most, the conical fermenter is an iconic representation of a brewery, and the production of beer in general. To brewers, the conical fermenter is an instrument which needs to be designed and operated the correct way to ensure repeatability and exceptional quality of product. Highly efficient cold crashing, deep slope conical bottom design for yeast collections and extraction, and customizable draw point racking makes a custom built fermenter the only choice for professional results.
Ground and polished sanitary 304 domestic stainless-steel, shadowless full washdown ready manways and flared fittings, 32Ra internal product contact surfaces, and stunning polished 180 grit exterior #4 cladding and integrated leg packages. Perlick™ sample valves, Tassalini™ PRVs and butterfly valves, ReoTemp™ pressure gauges and RTDs, all rounded out with high quality Italian Zorzini™ manways and full-dress clamp and gasket kits.
And did we mention those are included standard with every cellar tank?
Fermentation tanks are custom designed and fabricated to suit your space and production volume needs. Conical slope, insulation packages, tank profile, and level of product management are all aspects of your tank purchase that are addressed in-house. Design and install the tank you need, for the space you have, at a price you can afford.
View Our Other Brewery Tanks