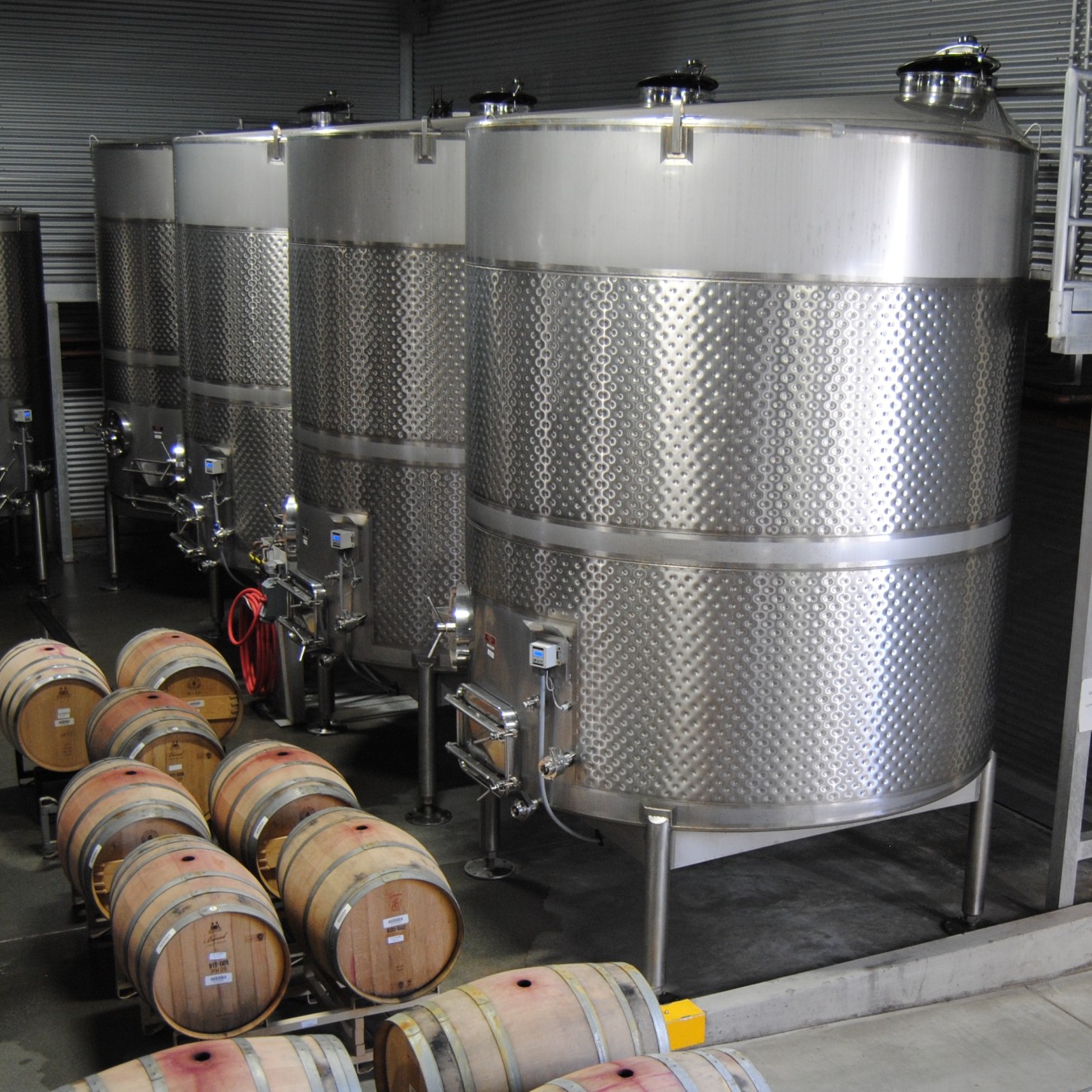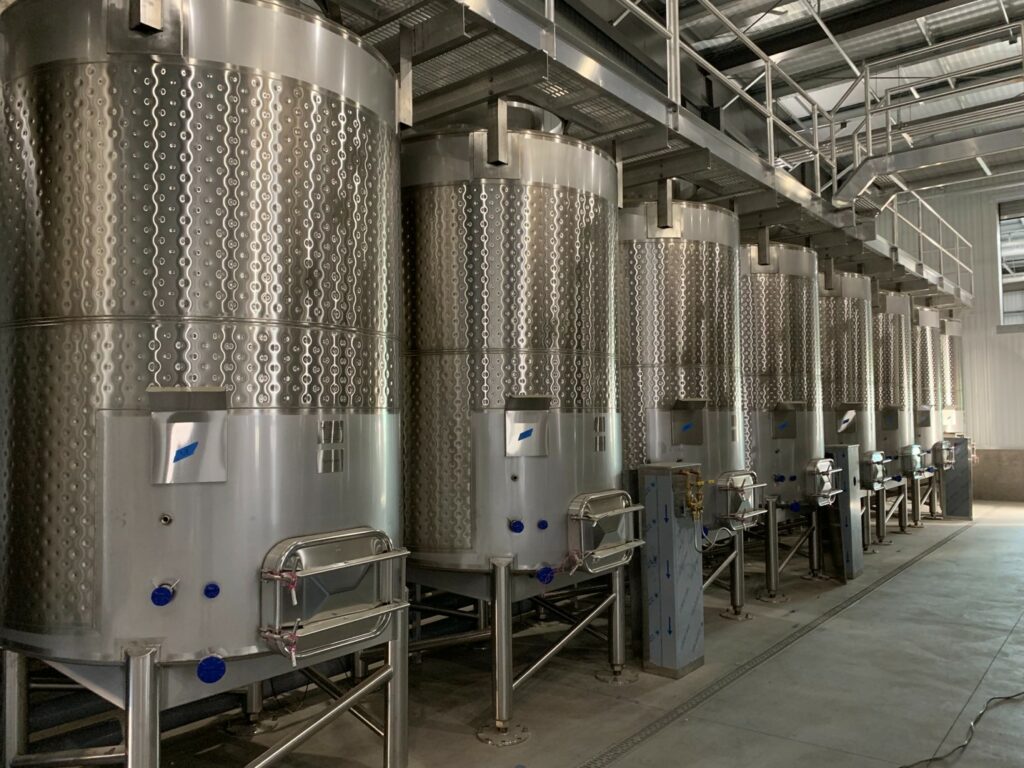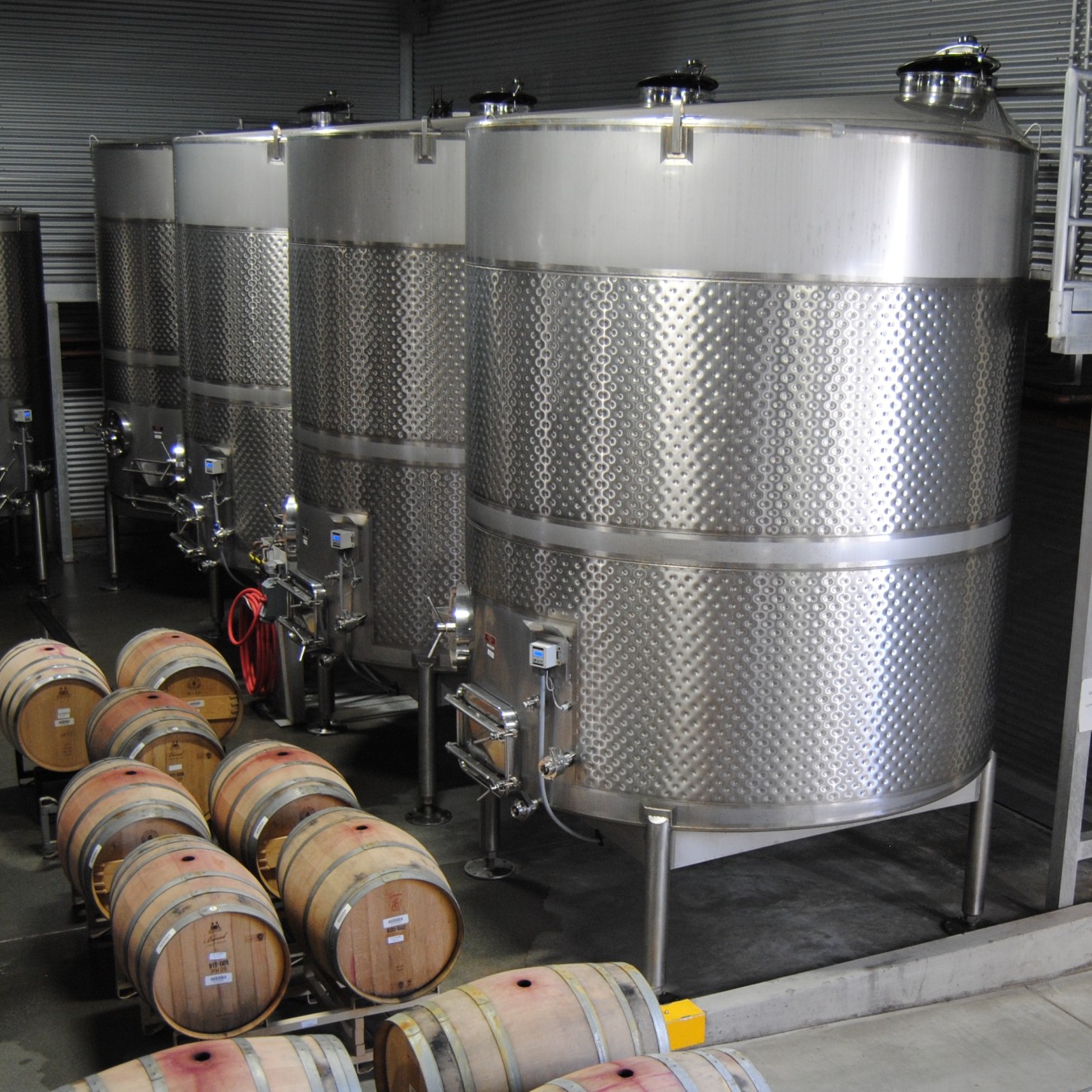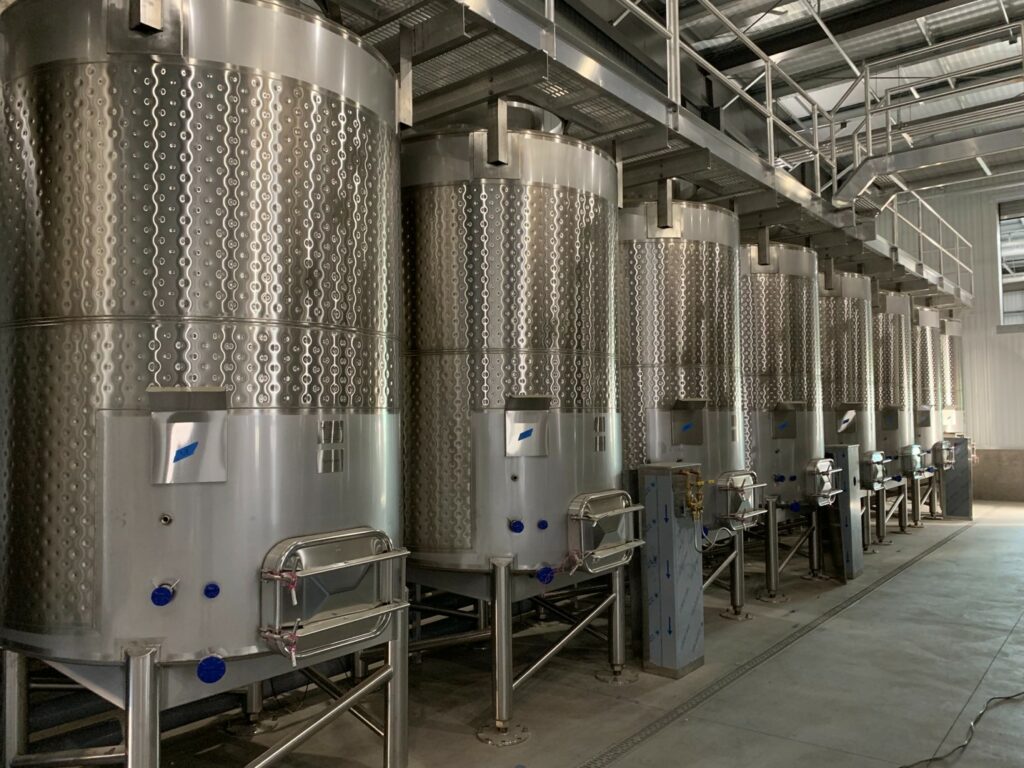 Winery Fermentation Tanks
Every fermentation tank we build is fully customizable to suit your space and production needs. Bring your designs and ideas to the table and we'll work together to create a truly unique identity for your cellar while maintaining traditions of tried-and-true standards. From punch-down integration and Pulsair™ equipped tank mixing / cap management, to automated pump-over systems and variable capacity designs, we are here to make your open top fermentation processes as simple or complex as they need to be. Have an existing open top tank that missed the mark on the initial design, give us a call to discuss bolt on or removable air seal lids, easy to install pump-over conversion kits, and more!
Using heavy gauge domestic stainless steel and adding extra time to the aesthetic finishes of our wine tanks creates showroom quality products made to last the line of your winery, and beyond. Let Silver State Stainless integrate level, temp, and brix monitoring systems to your wine tank to measure efficiencies and dial in your punch down and pump-over processes. Customizable jacket coverages, space saving tank profile designs, and individual laser engraved branding labels can make your cellar as unique as your brand.
Proper sizing of your equipment can help save space and diversify the utility of your cellar tanks. Additionally, the scaling of vessels to accommodate multiple batches while designing thermal jacket layout for low run applications can save cost over the full scope of the project. As tanks get larger, the cost per gallon drops significantly; let's work together to plan for the diversity and growth of your winery, so you don't have to buy tanks you don't need.
View Our Other Winery Tanks