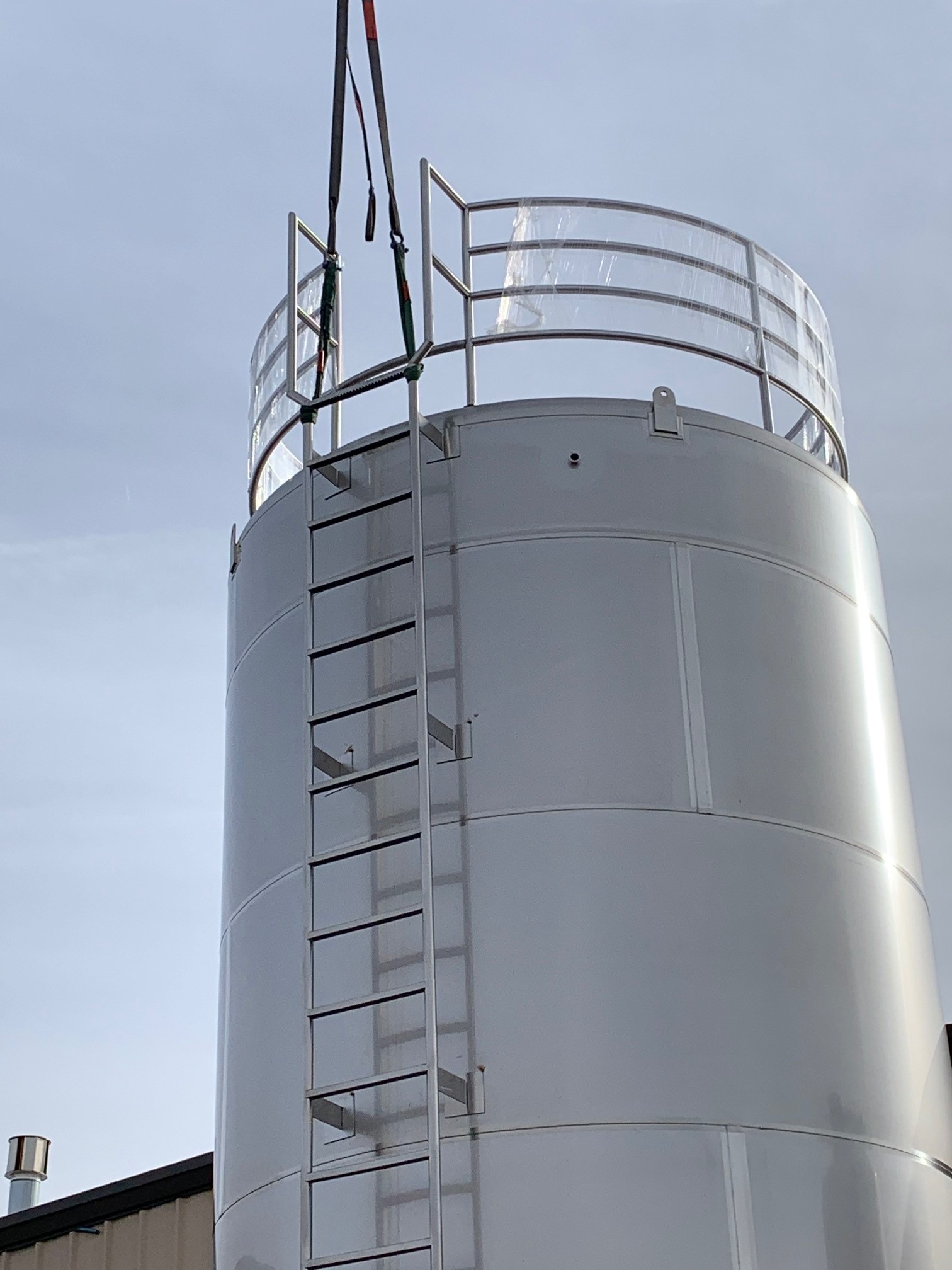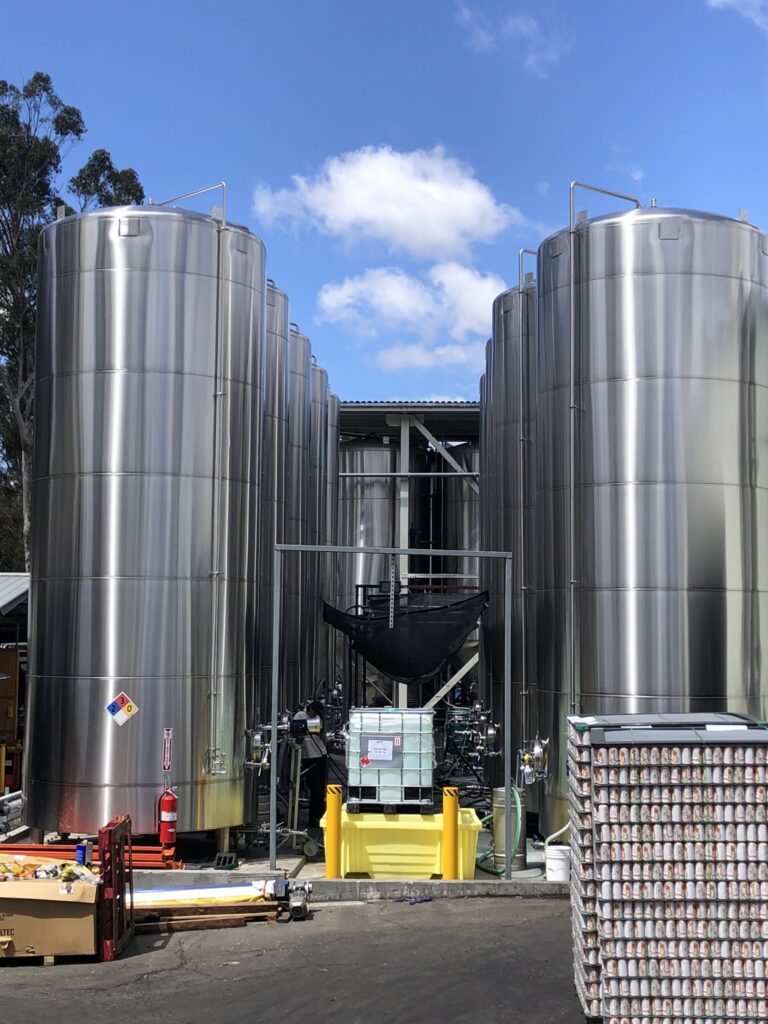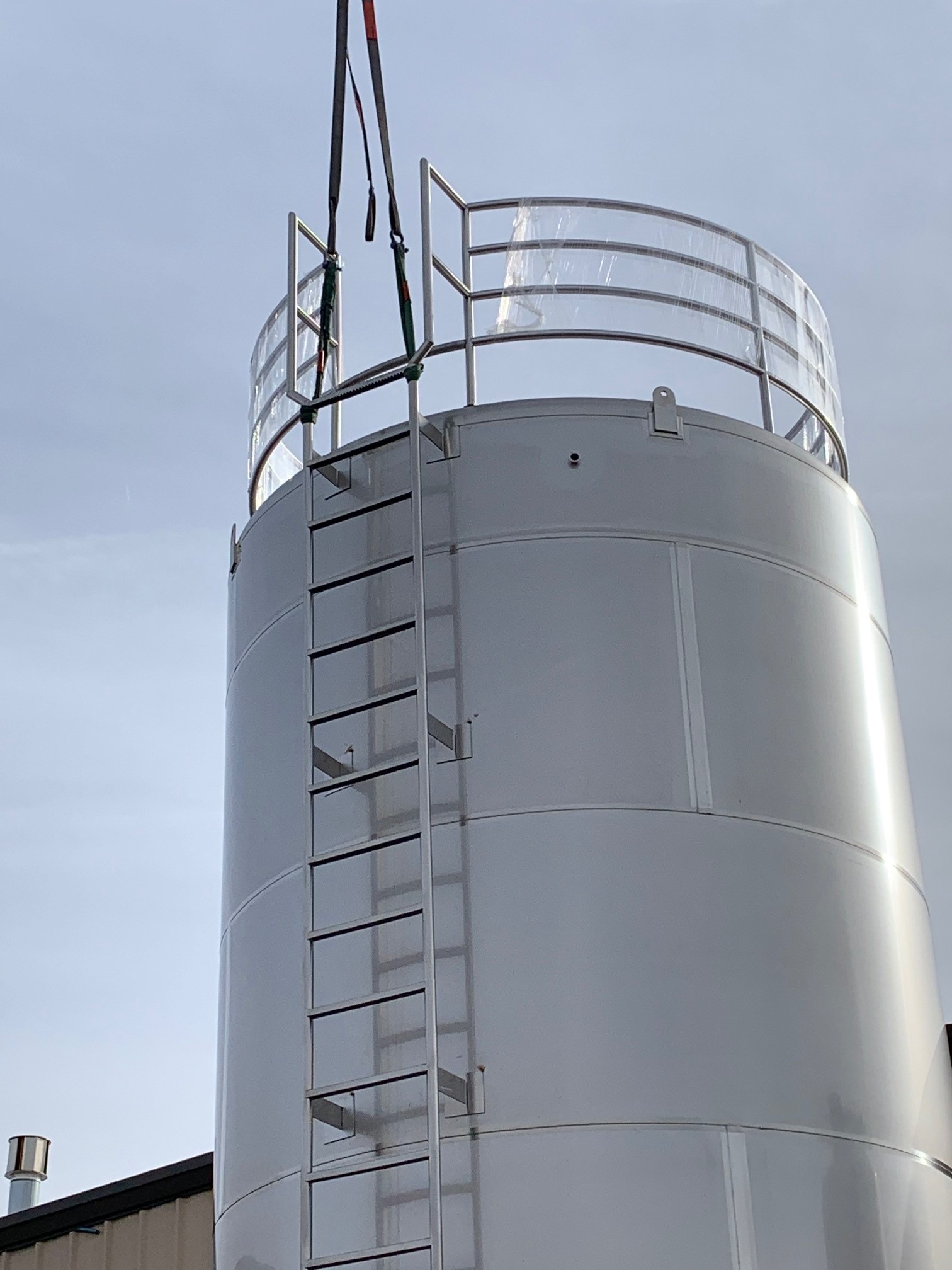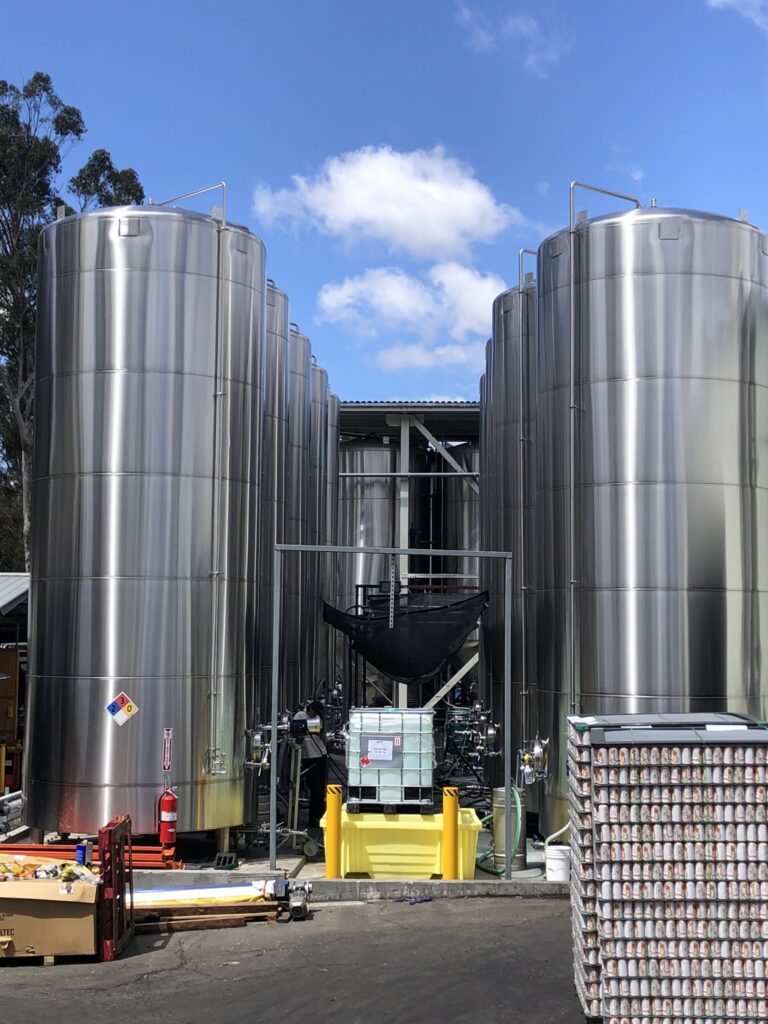 Our genuine desire has always been to grow with our customers to the point when we will no longer be able to provide them with tanks, due to their overwhelming success and the need for tanks that eclipse our production capacity. That day may have to wait now that we've expanded our fabrication capabilities to 40,000 gallons!
Custom tanks with integrated feature designs that are suited specifically to high volume vessels, such as solids suspension agitation and homogenization; proofing down and secondary containment, insulated weather proof bulk silos, and tanker offloading vessels are just a few of the pieces of equipment that can expand your capabilities today.
Tank dimensions extend up to 14 feet in tank diameter and 40 feet of overall height, making over-the-road transport the only restriction to our production capacities. Engineered and stamped API 650 compliant designs and construction, Seismic and wind load tank anchoring, and automated tank monitoring systems are all available for our high volume storage, fermentation, and maturation tanks.
View Our Other Winery Tanks